It's Hurricane Season: Does your family have a plan?
June marks the start of hurricane season and this year the National Oceanic and Atmospheric Administration is predicting another above-average season, meaning more frequent and powerful storms. 
Think for a moment: do you know what your family would do in the event of a natural disaster?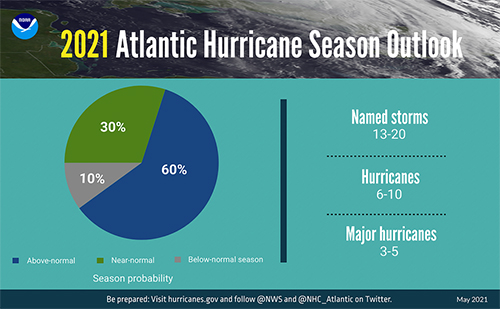 Courtesy of the NOAA
According to Dr. Lori Peek, director of the Natural Hazards Center and professor of sociology at the University of Colorado, Boulder, having an emergency preparedness plan makes all the difference for families impacted by these crises, especially when there's a possibility family members could become separated. 
"Children may be in school and parents may be at work," said Dr. Peek. "That was something that we found regardless of race and social class, it cut across families; those families who had [prepared] before the disaster, they were able to work quickly and get back together after the disaster."
Following the catastrophe of Hurricane Katrina in 2005, Dr. Peek and her colleagues studied the children who survived the disaster, following them over the course of a decade to see how the event affected their lives. In the aftermath of Katrina, NCMEC helped reunite the 5,192 children that had been missing after being separated from their families during the storm. 
"If we can take any lessons from Katrina, [the number of missing children] was an avoidable second disaster that followed the hurricane disaster," said Dr. Peek.
While some caregivers may think that talking to kids about disaster preparedness would cause anxiety, Dr. Peek says it's one of the most vital steps of keeping children safe and families together. 
"The number one question that I get from parents is, 'I'm concerned about talking to my kids. So many disasters are unfolding and I don't want to stress them out. I don't want to worry them further. What is the balance? Should I be talking to my kids about disasters?' And so one of the recommendations that we have for caregivers, parents, teachers and others who really have a responsibility for children is to make sure that you are talking to children in age appropriate ways about the risks that children face." 
When it comes to disaster planning, children are often labeled as vulnerable victims, which can overlook their willingness to help themselves and their families in times of crisis. Dr. Peek's research after Katrina showed that children played a huge role in whether or not a family decided to evacuate the area, and older children often helped younger children or elderly members of the family during the crisis. 
Involving children in disaster planning creates an open dialogue about these potential dangers, which can empower them through preparation and ease anxieties that can go unaddressed. Dr. Peek recommends setting aside a weekend afternoon and following some of these tips to create a plan for your family:
Tips on creating a disaster preparedness plan: 
Involve children in planning and hear their concerns. 

Come up with a safe location to regroup in case of an evacuation.

Create 'grab-bags' with important necessities and sentimental items before a natural disaster. 

Know your family's phone numbers and talk about the best way to get in contact with each other if phone networks are down. 

Research your community's response plan, which can typically be found on your local government's website, and help others in your community prepare, too. 
A cornerstone of Dr. Peek's research addresses the socioeconomic disparities in disaster planning: "One of the things that social scientists often talk about is using an intersectional lens to try to understand disaster vulnerability. So we think about the demographics on different levels. We do think about age, race, class, gender." 
"Once you know your community and you understand where there may be additional vulnerabilities or strengths, you can start to work together to try to make sure that people aren't left behind in a disaster. Because if there is anything that decades of social science research has taught us, it is that disasters are not equal opportunity events. They're not great equalizers. Instead what disasters often do is they reveal and they deepen pre-existing inequalities. But it doesn't have to be that way when we are intentional about our preparedness and our planning, and we really pay attention to who is in our community, who has greater capacity and maybe who has less capacity to prepare. When we pay attention to those sorts of things, we can actually lift up the entire community and hopefully we can do our part to reduce harm and suffering from disaster."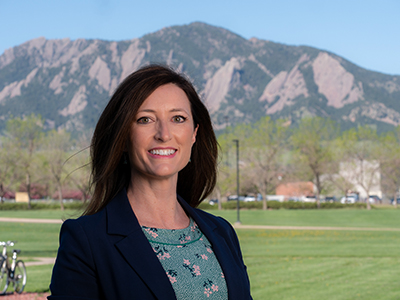 Dr. Lori Peek - Director of the Natural Hazard Center and Professor of Sociology at the University of Colorado, Boulder.
For more information and tips on how to help prepare your family for natural disasters, visit NCMEC's Disaster Preparedness and Response page. 
To read the story of Calvin Hayes, one of the children who was separated from his family during Hurricane Katrina, click here.